I Have a Confession…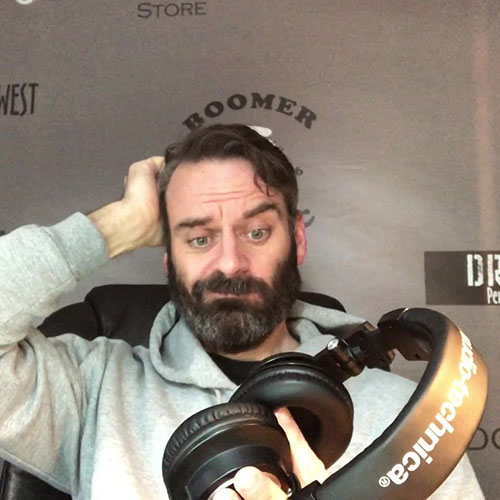 When we started The Podcasting Store, we wanted to get quality gear in the hands of podcasters and remote teachers and give them the knowledge to use it. And we have done that, but we have yet to do one fundamental thing: Create our own podcast!
Until now the creative bolt of lightning had not yet struck me with an idea worthy of making a podcast. Yes, I have been informally making one off shows and, of course, recording videos, but when I think of the podcasts I follow they all have a core theme and explore it in depth over the course of many episodes.
With the hard part out of the way, I wrote up some questions to use as a guide for the conversation. I did not want it to come across as an interrogation or feel like we were checking boxes on what I was asking, but rather I used them as a guide to keep the conversation flowing and let it go wherever it took us. This was highly effective and I could not be happier with the results.
As for the gear used to record it, that setup was as follows:
This setup is super streamlined and portable while still recording high quality sound. I recorded it to an internal SD card (rather than directly into Audacity) because the P4 records each track separately. This is useful if you need to rebalance the volume of one person or edit out something from just one microphone.
But no podcast is complete without some music! Peter Knudson was gracious enough (again) to record some drum beats for me which I edited to fit with the intro and outro I recorded. And since almost every podcast has a sponsor of some kind, I recorded an ad spot for Boomer Music and The Podcasting store, combined them woth another drum beat, and inserted it into the podcast. All of this was done in Audacity, which is a free piece of software.
This is the first step of an exciting journey. We know how to record great content. I hope you will join me as we (finally) start a podcast and learn the ins and outs of everything that happens after.