Our Story So Far…
When remote learning became a reality, I knew the classroom music teachers who are our core customers at Boomer Music Company by and large did not have the background in audio equipment and techniques of video production to use this medium to its fullest potential.
I had to do something.
So while we were under a state ordered shutdown in April, 2020, we created ThePodcastingStore.com. I wanted it to be not only a resource for podcasters of all levels of experience, but also for remote learning. Engaging your audience is harder than ever and I know with the right tools and knowledge you can do it.
I'm Drew Holmes. Welcome to The Podcasting Store.
Featured Product – On-Stage ASB700 Podcast Bundle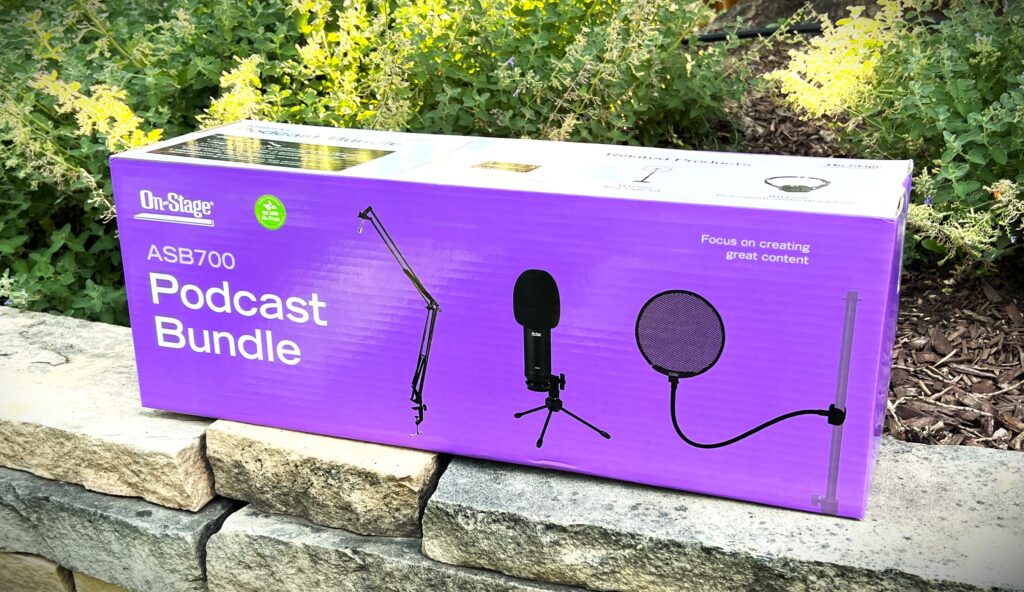 Don't let your voice stay silent any longer! The On-Stage ASB700 Podcast Bundle includes everything you need to start your podcast. It includes a high-quality USB microphone, camp-on boom arm, and metal pop filter. Get your message heard!
Recent Content from Our YouTube Channel
The FoCo Rhythm Rally is This Sunday! It's Your Weekend Update.
CMEA is This Week! It's Your Weekend Update.
Unboxing the Zoom M2 MicTrak
Grooving On! It's Your Weekend Update.
We're Back! It's Your Weekend Update.
The OnStage ASB700 Podcasting Bundle, In Short
Happy 2023! It's Your Weekend Update.
TN Hot Sauce Steak Tacos with Grilled Mango Salsa
Not sure where to begin? Check out these pages