In-Person Conferences are Back!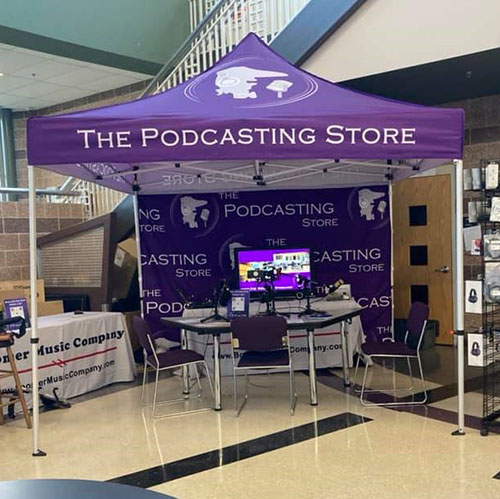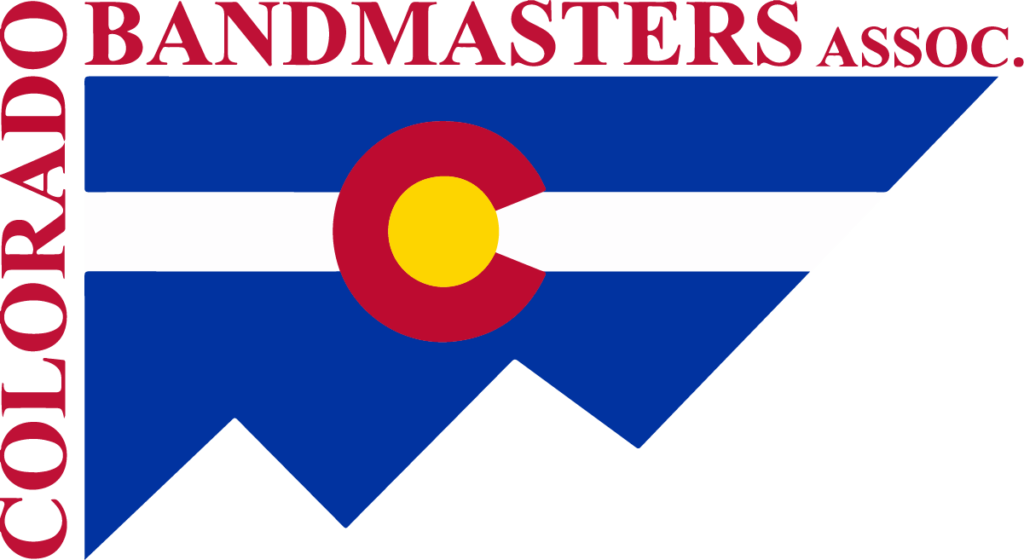 We had a blast at the Colorado Bandmasters Association conference this past week at Lakewood High School! We recorded a ton of great content (including a video on using the R0DE Wireless GO II for marching band judging, so look for that this week.
In this Weekend Update:
New episode of Beyond the Stage, the Podcast that explores non-performing careers in music!
Episode 4 – Manufacturer Representative with Wes Kreitz (Part 2)

In this episode we talk about the great Harold Stone, the lessons he has taught us, and how the history of any profession is crucial to learn. Wes discusses the three classes he wished he had taken, the unique skill that has been crucial to his success, and his worst disaster on the job. You won't want to miss that story!
If you have ideas for future episodes or work in a non-performing role in the music industry and would like to tell your story, please contact Drew. Thank you for listening as we explore careers in music Beyond the Stage.
*ALSO*
Need help with your drum line? The Drum Guys can help!
The Drum Guys combine new ideas, technology, and a streamlined curriculum with a combination of consultation, demonstration, and solid methods. They give you a custom plan to take care of your individual needs, which gives you tools to manage it yourself or manage your very young tech, or even a high school section leader who stands in front of your kids every day. Remember that even DCI or WGI vets may know how to play but are sometimes unrealistic about goals and how to connect with younger and inexperienced students. The Drum Guys empower you to get what you need from these young adults.
Check them out at www.TheDrumGuys.com and see what solutions they can customize for your program!
*AND*
Have an unusual instrument in need of repair? We can help!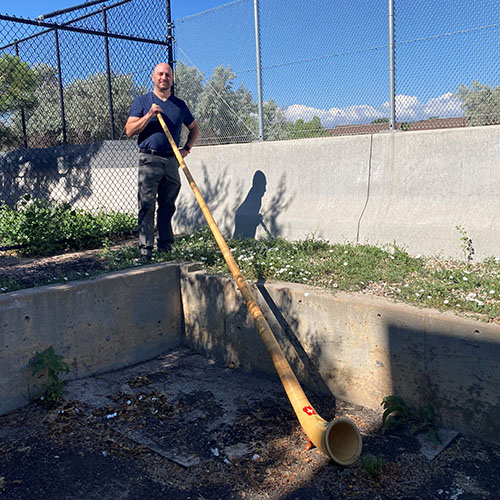 David had an unusual repair cross his bench recently. A customer had dropped their alphorn on concrete, denting the stainless steel tenon and making it impossible to properly assemble the instrument.
Further complicating this repair is the rattan wrapping that covers the instrument, which could not be damaged. With great care he was able to re-round the tenon and preserve the wrapping. And the alphorn sounds great!
You may not have an alphorn, but if you have a unique instrument in need of repair reach out to us! We might be able to come up with a solution to get you playing again.