So You Have a Podcast Idea! Now What?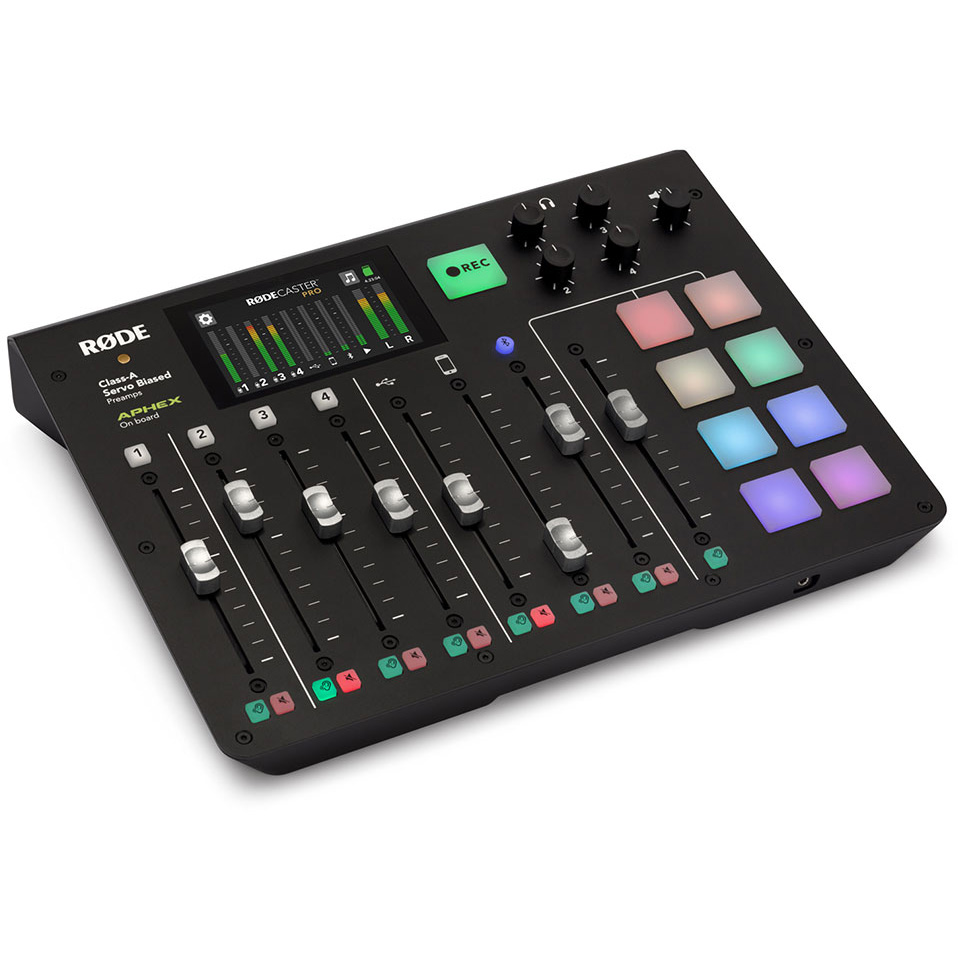 We had a client contact us about outfitting his studio for his cryptocurrency podcast. After our initial consult, the intended use of the gear is as follows:
Recorded in a quiet, controlled office setting.
One on one (or maybe ) interviews.
Remote guests on occasion.
Using a laptop to record.
Asynchronous broadcast (not livestreamed).
Possible video component.
Thought Process
We were not given a specific budget, but the theory is the same regardless of price. We need audio capture (microphones), something to record into (computer), a way to connect the two (interface), a way to monitor (headphones), and a way to edit and later disseminate. To the last point, there are many free software options available, and this client already uses Riverside.fm, so (based on our research) should be covered for publication.
We opted for XLR microphones and an interface rather than USB microphones. While the sound quality of USB mics has come a long way, combining multiples into a computer gets cumbersome quickly. By using an interface, levels can be set prior to capture, assuring balance every time. The other bonus of this setup is that microphones can be added or upgraded with ease at any time.
Monitoring while recording is crucial. We recommend over ear headphones for comfort or in-ear monitors for streamlining the look on video. Either way the output cannot be picked up by the microphone or there will be nasty feedback.
Recommendations
With all that in mind, here are two separate recommendations for an Audio podcast and a Video Podcast.
Audio Podcast Setup
The first is an Audio podcast. The interface is the Rode Podcast Pro which has 4 XLR inputs, 3 digital inputs and 1 channel for onboard sound effects. It includes 4 headphone outputs and a USB connection into the computer. The Microphones are the Shure SM7B industry standard microphones. They use XLR to connect into the Podcaster Pro. The mics are held by the Heil HB-1 microphone boom arm which is attached to the table/desk and allows clutter free use of the desk/table.
1 Rode Podcaster Pro Interface
2 Heil HB-1 Microphone Boom Arm
2 Shure SRH440 Studio Headphones
2 Shure SM7B Studio Microphones
2 Hosa 10 Foot XLR Microphone Cable
Video Podcasting setup
The second estimate is for the Video side of the podcast. The heart of this interface is the Atem Mini. The Atem Mini is a 4 HDMI input video switcher. This allows for the switching of video sources at the touch of a button. It can also be used as a video input into OBS for easy video switching without slowing down the computer. Mokose Cameras are the input sources. These are small form factor HDMI/USB cameras. This system allows for the most flexibility if you decide to add or change your cameras.
1 Blackmagic Atem Mini
2 Mokose 12MP HDMI cameras
2 Hosa 25 Foot HDMI Cables
2 Hercules DG207B Camera Holders
2 Peak Stands Tabletop Stands for Hercules
Conclusion
Regardless of what specific gear the client chooses, the thought process is the same. By analyzing the intended use case and creating a robust system, not a specific rig, we can assure the client that this studio will work now and grow with their needs in the future.
If you are just starting out and are looking to get geared up, contact us! Regardless of budget we can create a package of gear that will meet and exceed your expectations.