The McNeal Performing Arts Center Has a New Sound System!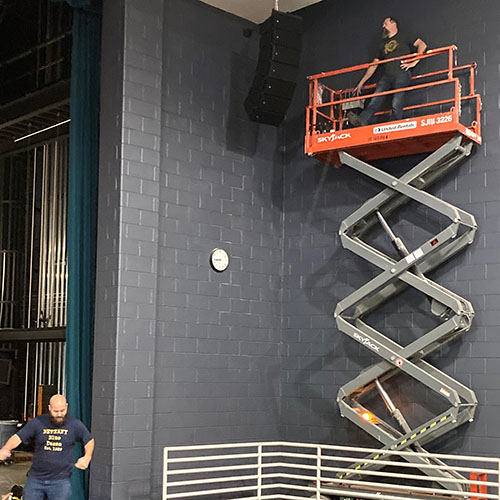 The McNeal Performing Arts Center at Fort Collins High School has undergone a complete upgrade of the decades old house sound system and The Podcasting Store/Boomer Music is proud to have been entrusted to install it! MacKenzie Smith, Braden Bruntzel, and Drew Holmes discuss the problems, pitfalls, and solutions that took this project from dream to reality.
If your church, auditorium, recording studio, or other venue might need an upgrade, contact us and we will assess your needs and collaborate on a solution.