Drew Geeks Out on a New Piece of Gear!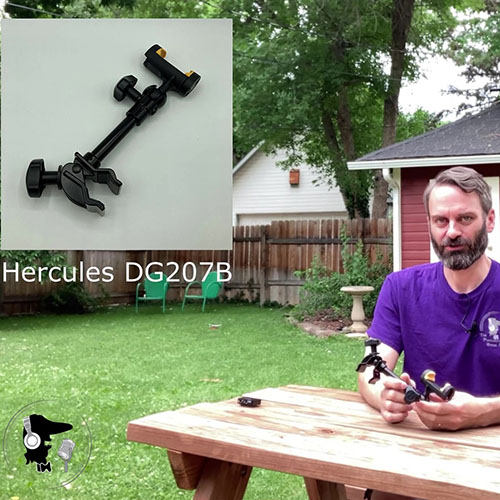 I like to think I am not a total gear-head when it comes to music and podcasting stuff, but every now and then something comes along that is so awesome I get a bit giddy. This is one of those times.
The Hercules DG207B smart phone holder has finally arrived!
If you have been creating video content using a smart phone mounted with repurposed photography gear you will understand immediately why this phone holder is such and improvement. For everyone else, let me explain.
What is it? Why is it cool? Why do I need one?
The DG207B has two beefy tightening knobs that are easy to grip and turn. This means attaching the oversized mounting clamp to your table, music stand, or microphone stand is a breeze. The other knob tightens the ball joint that attaches the base to the top. What this means is you can tilt the phone to literally any angle to get just the right shot.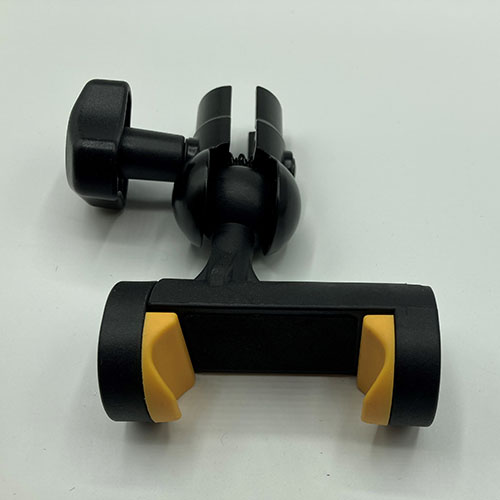 The top has a powerful spring that clamps on your phone without damaging it. Oh, it can also accommodate the phone while still in a case, even with a pop socket attached. The top also has ¼"-20 threading on one side so it can attach directly to a tripod, and the other side has a shoe mount. This means you can attach a light, R0DE Wireless Go II, or any other accessory designed to fit into a shoe mount.
And finally, the top can be removed from the clamp base, which allows it to be mounted directly on a microphone stand. In short, this is not a phone holder, it is THE phone holder.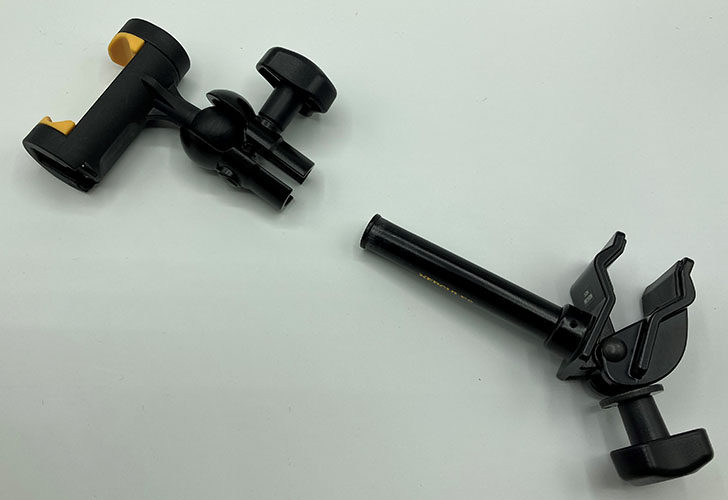 So it is perfect, right?
As always nothing is perfect and there will be some choices made that for lack of a better term are compromises and this unit is no different. I really have only two complaints:
The rod that attaches the clamp to the top is a fixed length (it does not telescope or adjust). What this means it you may have to get slightly more creative with and where you mount it to get just the right shot. This is fairly easy to overcome since the ball joint allows infinite angles, but it is something to keep in mind.
The overall unit is a bit bulky. Now, if you own anything Hercules has ever made you would already expect this. Hercules does not build gear, they overbuild it and this philosophy is one of the reasons I love Hercules products so much. In short, this is a feature not a bug.
Bottom Line
If you have are considering integrating a smartphone into your podcasting, remote teaching, or vlogging rig this is the phone holder you want.