How to Have Great Audio and Video for Your Next Remote Meeting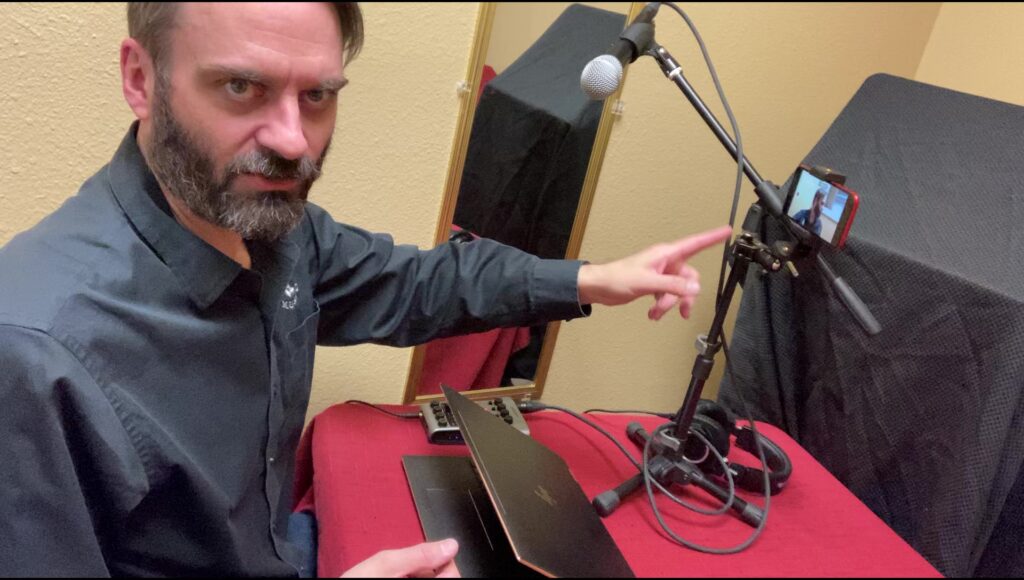 When you are on a remote meeting do you sound so garbled and look so fuzzy that people ask if you are in witness protection?
Drew Can help!
You already have a great web camera in your pocket – your smart phone. Utilizing this, a simple tabletop microphone boom stand, and a microphone you can stand out (in a good way) at your next remote meeting.
Featured Gear:
Peak SMB-02 Microphone Boom Arm
Audio Technica AT-2100 Microphone